20 January 2019:
Excess is a new Brand of Group Beneteau launched in 2018 in Cannes. Excess style breaks away from the codes of classical sailing. The brand is dedicated to new sailors who are expecting new ways of envisioning life at sea, a sailing boat at one with their lifestyle. Excess is made for them. Shapes and spaces, everything is designed to meet the requirements of these generations who wish for a modern, fast and beautiful catamaran.
For its first press conference, the Excess Brand, part of the Beneteau Group was excited to reveal the two first models of its catamarans' range: ambitious, innovative and adding sportivity to comfort in the industry!
"When we started thinking in 2014, we had three major intuitions and findings about the catamaran market:Firstly, the global catamaran demand was increasing at an enormous speed. Secondly, the demand for catamarans was at the same time evolving, getting more mature and segmented. The last but not the least the product offer was still very much concentrated into one area, which is the comfort, and fancy oriented part of the market. Whereas only 10% of the players were covering the demand for Fun Sailing."Explained Lorenza Turrisi, Excess Brand Manager
Bruno Belmont, Excess Creative Product Manager declared,« With Excess 12 & 15, we have reinvented the whole sailing experience. The twin helm station aft, the vision & sensations it offers, the rig, the hulls, life on board, the materials. Everything has been designed to match this new way of leaving on the water."
The first two boats Excess 12 & Excess15 could be seen in Cannes 2019. Meanwhile please visit the new Excess web pages for the most updated lineup:
Excess Challenge:
A brand launching dedicated to sea lovers : « Win a Cat thanks to the EXCESS Challenge! »
"This EXCESS Challenge, is a funny way to use his or her sailing and strategy skills and even if you never tried before a virtual sailing competition, you have 3 attempts to improve your record time." So register & tackle the virtual record of EXCESS Challenge! Be among the fastest to increase the odds of winning !
EXCESS Challenge is a virtual sailing record between Barcelona to Cannes (in France), offering you a chance to win a REAL EXCESS catamaran : an EXCESS 11 by drawing lots (worth €300.000). "The brand is dedicated to passionate sailors, sailing enthusiast, or nautical world lovers! So, we wanted to launch the brand with something appealing to these persons. This is why we created a virtual record with an outstanding prize: a real cat!" said Alexandre Dauberville, EXCESS marketing director.
Click for more information about EXCESS Challenge  
---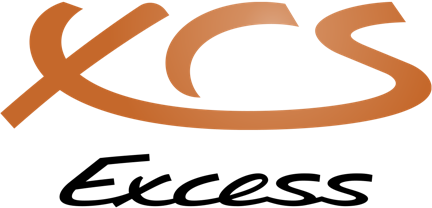 Murray Yacht Sales is your Gulf Coast EXCESS Catamaran dealer with offices serving Texas, Louisiana, Mississippi, Alabama & Florida