We are increasingly excited as the launch date of the newest Excess Catamaran model gets closer. The latest release from the Group Beneteau multihull brand explains a feature unprecedented in their earlier models – this boat will come equipped with a fixed, composite bowsprit.
Why this fixed bowsprit option for the Excess 14?
The purpose of this fixed composite bowsprit is to fly large code 0's tacked far forward without losing strength or structural rigidity.
The bowsprit will also carry additional functionality in the purpose of a lead for the anchor rode, and a foundation for the trampoline.
Lastly, it adds a cool, sporty element to the boat, consistent with the sleek image.
Accounting for the fixed nature of the bowsprit, the boat requires that much more space when finding a suitable spot in the harbor. For owners who are limited on space, the designers have implemented two lengths of bowsprit.
What lengths are the Excess 14's bowsprit options?
1.84 feet or 56 cm – this is standard for the Excess 14, and makes overall length 45.75′
5.25 feet or 1.60 m – longer option for the Excess 14 – overall length 52.42′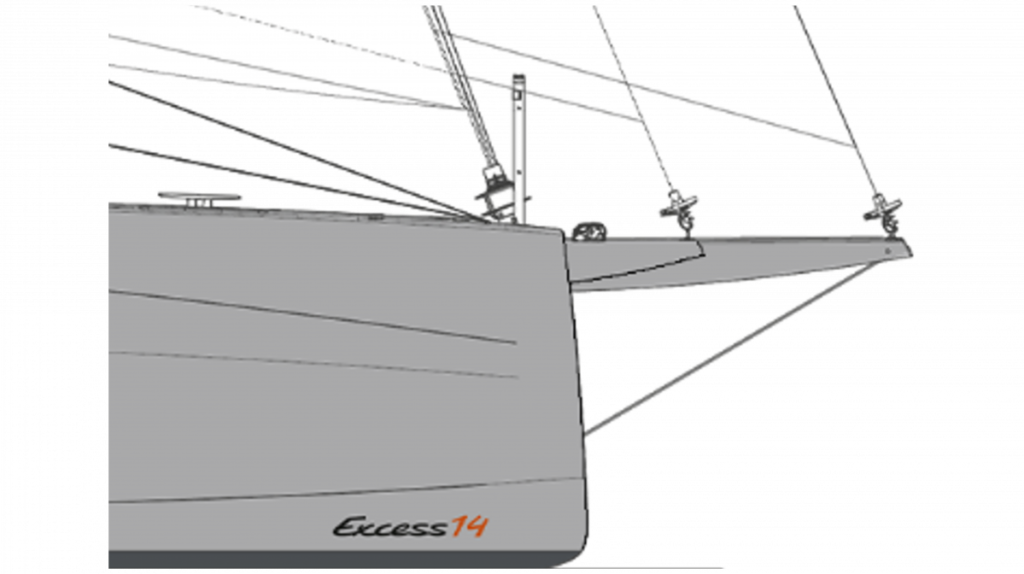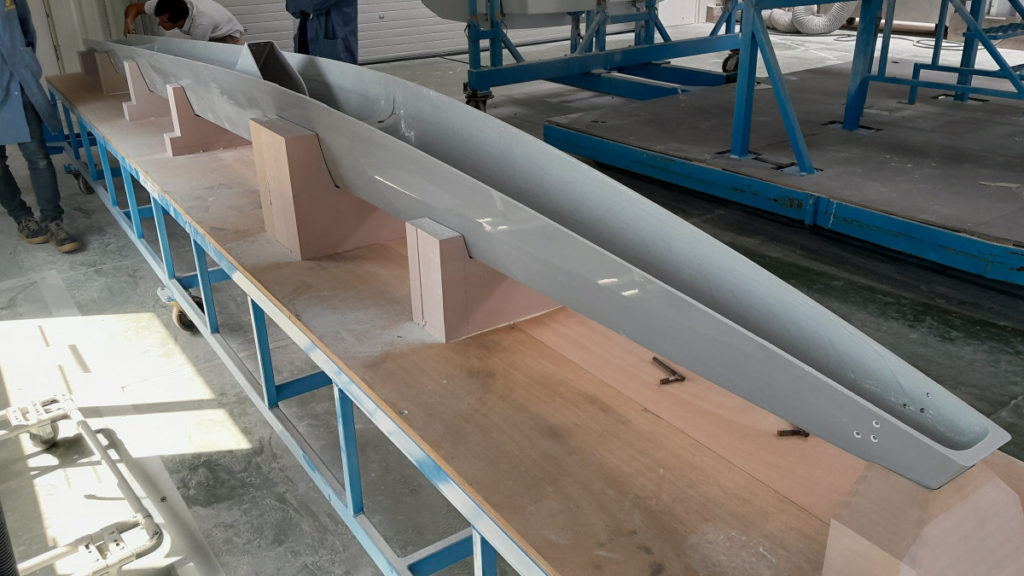 How long is the Excess 14 Catamaran?
The fixed bowsprit on this boat makes her length a variable answer. With a shorter version of the bowsprit at 1.84′ and a longer one at 5.25′, the length overall would be, respectfully, 45.75′ and 52.42′