The latest in technology from market leader GROUPE BENETEAU & Torqeedo Electric is a collaborative project unlocking quiet, sustainable propulsion on a 30′ cruiser via a lightweight electric saildrive. The BENETEAU Oceanis 30.1 is a fun, comfortable cruiser and this electric package makes her ideal for afternoon sailing on your hometown lake.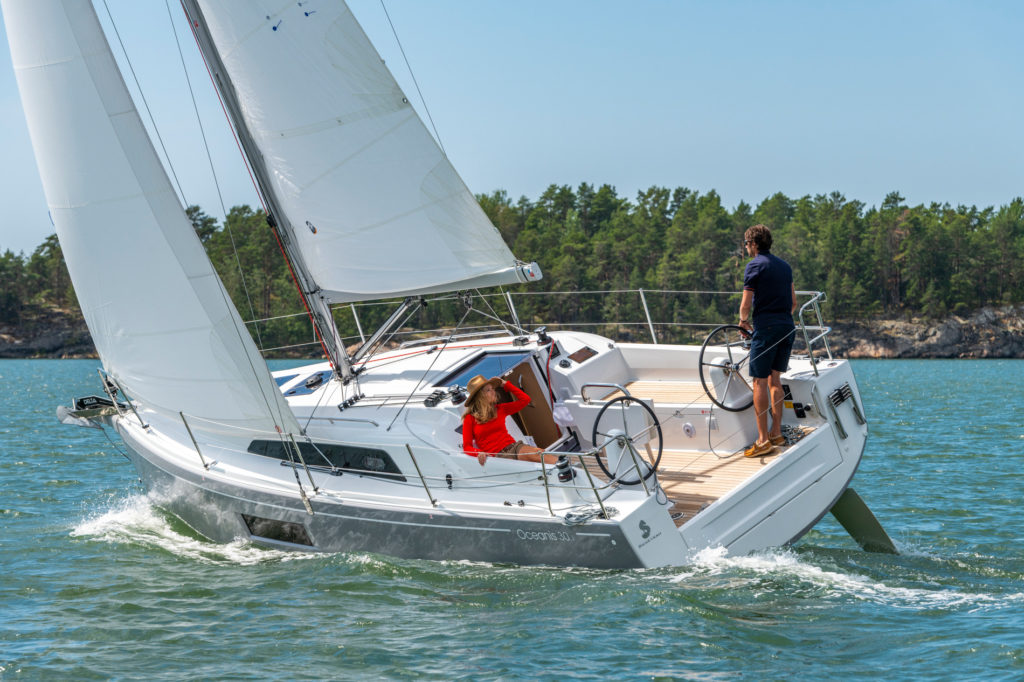 The Objective:
Save weight on board this popular 30 foot cruiser.
Minimize engine noise for a pleasurable experience on the lakes, either while motorsailing or strictly while under motor. This option is perfect for our customers in the inland lakes of Texas, Missouri, Arkansas, Kentucky, Tennessee, and Mississippi.
Conserve nonrenewable resources & promote sustainability
The Hardware:
Cruise 6.0 FP TorqLink Torqeedo Pod
High-efficiency pod motor with an onboard computer and display using GPS to calculate range and runtime. A lightweight, seawater-proof aluminum lengthens service life and mitigates galvanic corrosion risk through careful matching of all materials and meticulous isolation of electrochemical properties. The Torqeedo Pod can drive two different propeller designs: either a fixed, five blade prop or a "Flex-o-fold" folding prop.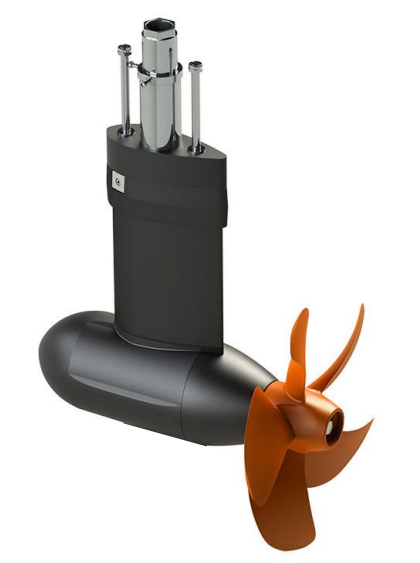 Power 48-5000 W Lithium battery
Lithium-based batteries are the technology of choice for electric mobility, storing significantly more energy than other battery types, as well as providing more cycles.
A second 5000 W battery can be added to double the autonomy- not offered as option)
A 650 W charger will charge the power from 0-100% in a maximum of 10 hours.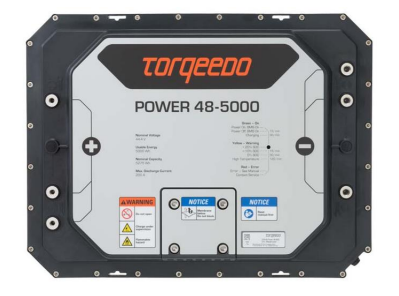 Engine Control
Located on starboard console, this throttle unit integrates all critical system data on an easy-to-read display. Infinitely variable forward and reverse gears in a high-tech design. Bluetooth compatibility unlocks TorqTrac, the useful Torqeedo smartphone app.

Innovation for a Sustainable Future
Enjoy easy, convenient sailing on your inland lake with this electric option for the BENETEAU Oceanis 30.1 – an advancement in technology consistent with BENETEAU's market-leading dedication to implementing sustainable innovations.
Unlock Full Option Guide – 30.1
Fill out this brief form to access the document detailing the BENETEAU + Torqeedo electric option for the Oceanis 30.1
Click HERE to browse new Beneteau Sailboats