Cruising World magazine today announced the winners of its 2022 Boat of the Year competition. The top prize was awarded to the Hylas H57, an uncompromising blue-water cruising boat designed by prolific British naval architect Bill Dixon, which was named the Overall Boat of the Year for 2022.
In addition, Cruising World presented awards to winning boats in eight categories. After last year's cancellation of the U.S. Sailboat Show in Annapolis, Maryland, due to the COVID-19 pandemic, this year the BOTY team once again staged the entire contest in brilliant fall weather on Chesapeake Bay. The 2022 edition of the annual competition drew 27 nominees from the U.S., France, Germany, Holland, Italy, Slovenia, South Africa, Sweden and Taiwan.
2022 Boat of the Year Awards:
The other winners were the Beneteau First 27 (Best Pocket Cruiser/Daysailer); the Hallberg-Rassy 340 (Best Midsize Cruiser Under 40'); the Grand Soleil 44 (Best Performance Cruiser); the Hylas H57 (Best Full-Size Cruiser); the CNB 66 (Best Luxury Cruiser); the Leopard 42 (Best Cruising Catamaran Under 50'); the Balance 482 (Best Performance Catamaran); and the Xquisite X5 Plus (Best Cruising Catamaran Over 50'). In addition, the judging panel gave Special Awards to the Kinetic KC54 performance catamaran (Judges' Special Recognition) and the Voyage 590 catamaran (Best Charter Boat).
The contest will be featured in full in a 24-page special report in the January 2022 issue of the magazine.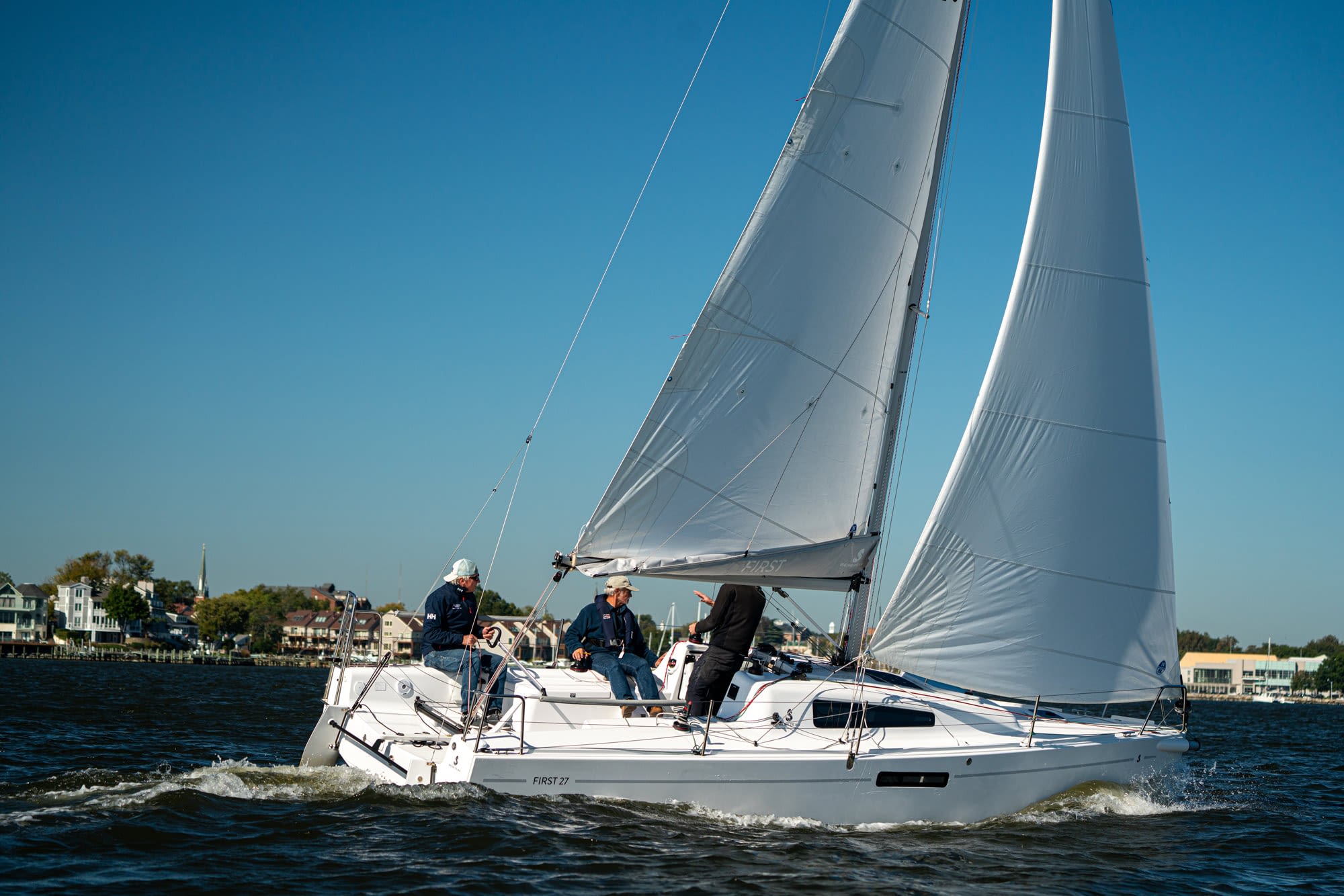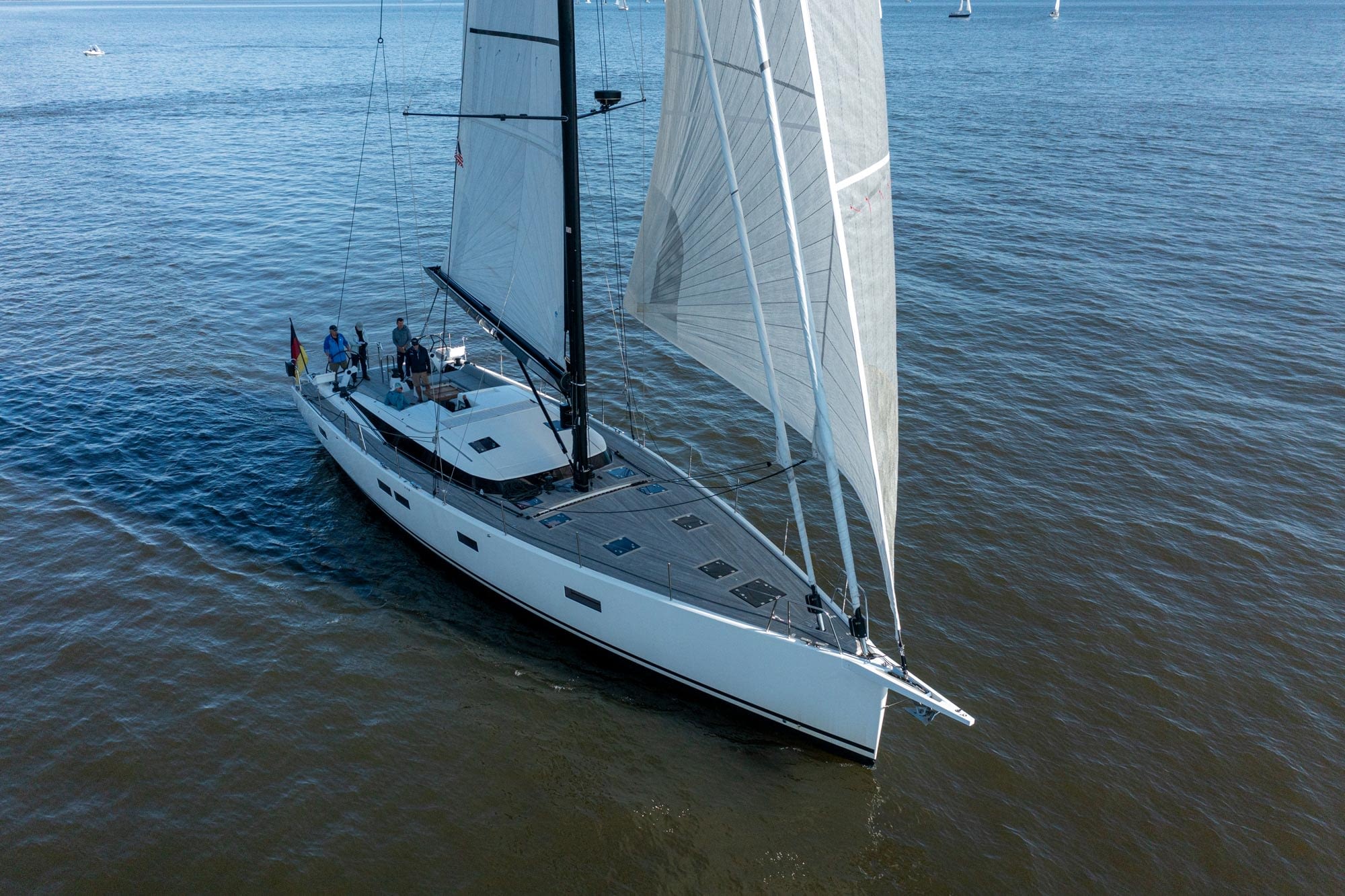 CNB 66 Jon Whittle
#CruisingWorld, #BOTY, #Beneteau, #BeneteauFIRST27, #First27, #CNB, #GroupeBeneteau, #BoatoftheYear, #CNB66
[sc_fs_multi_faq headline-0="h2″ question-0="What model won Boat of the Year for 2022?" answer-0="The top prize was awarded to the Hylas H57, an uncompromising blue-water cruising boat designed by prolific British naval architect Bill Dixon, which was named the Overall Boat of the Year for 2022. The other winners were the Beneteau First 27 (Best Pocket Cruiser/Daysailer); the Hallberg-Rassy 340 (Best Midsize Cruiser Under 40'); the Grand Soleil 44 (Best Performance Cruiser); the Hylas H57 (Best Full-Size Cruiser); the CNB 66 (Best Luxury Cruiser)…" image-0="" headline-1="h2″ question-1="What was the Best Luxury Cruiser of 2022?" answer-1="The CNB 66 won Cruising World's award for Best Luxury Cruiser of 2022 …" image-1="" headline-2="h2″ question-2="What is the Best Pocket Cruiser/Daysailer of 2022?" answer-2="The other winners were the Beneteau First 27 (Best Pocket Cruiser/Daysailer) …" image-2="" count="3″ html="true" css_class=""]