2019 September 1
By ROBERT H. PERRY
Combining performance with a luxe interior, this performance cruiser is ready for the open sea
Here's a new boat for Beneteau's First series. The hull design is by Biscontini Yacht Design and the layout and deck design is by Lorenzo Argento. Like the Mark Mills 68, the design target is a fast cruising boat but "fast" is subjective and this boat is designed for the production boat market.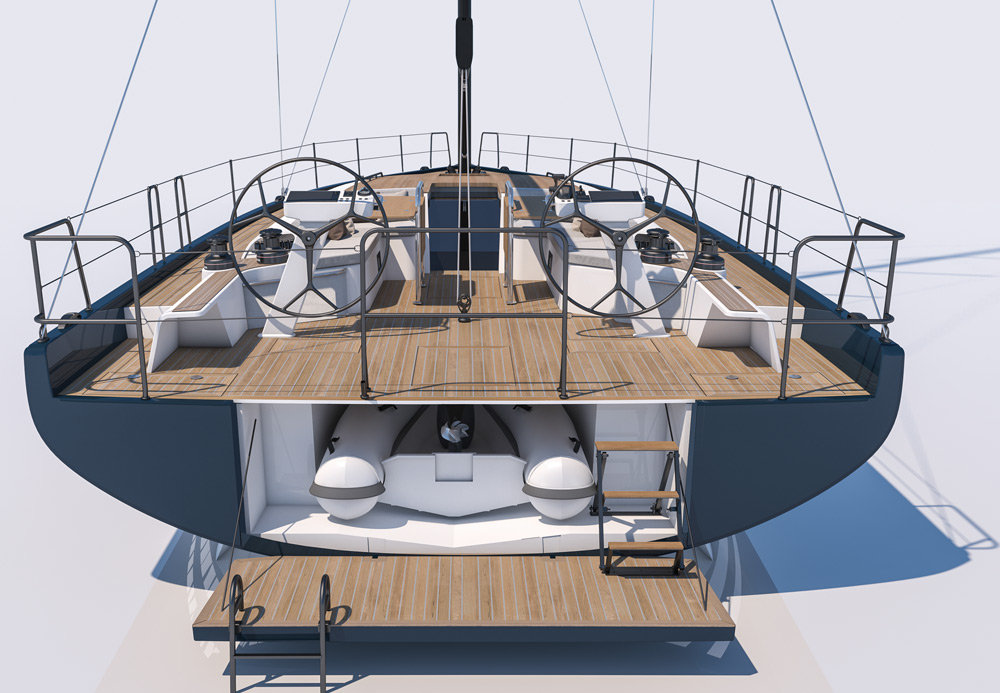 The D/L of this design is 118 and that's pretty low for a boat with this much accommodations. But the only displacement the company lists is a "light displacement." I'm pretty certain it does not reflect the weight of the boat ready to go out for a long cruise, so it's best to consider any displacement-based figures "optimistic approximations."
The L/B is 3.42 and that's textbook medium beam. Looking at the hull in plan view note that like the Mills 68 max beam is carried almost all the way aft. The big difference in the two hulls is that the Mills design is much finer forward. For fun let's measure the half angle at the deck as a measurement of how fine the bow is. Usually I'd use the half angle of the DWL but I don't have hull lines for the Beneteau. But given how slabby the topsides are on these designs, it will be close. 
Click to read the entire review: http://sailingmagazine.net/article-2140-beneteau-first-53.html
---