May 8th 2013.
By Zuzana Prochazka
Beneteau Oceanis 55: Call it a Sailing Yacht, not a Sailboat
Defined by versatility and a high level of customization, this luxurious cruiser strives to be a mini-superyacht.
The Beneteau Oceanis 55 first premiered in Dusseldorf (
Beneteau Oceanis 55: A Hint of Megayacht Style
) but it was first seen in the US at the Miami boat show, where crowds lined up to visit what looked like a small superyacht – yes, an oxymoron. From the drop-down swim platform, to the lounging sunpads and down to the innovative and modular interior, the yacht boasts versatility, changeability and the utmost in personalization as if to say, "I can be anything you want me to be."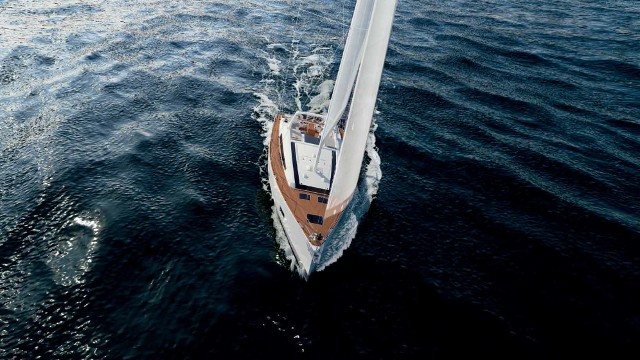 The Beneteau Oceanis carries 1,431 square feet of sail area, on a deck-stepped mast.
Read more: http://features.boats.com/boat-content/2013/05/beneteau-oceanis-55-call-it-a-sailing-yacht-not-a-sailboat/#ixzz2TZlwVyP4
__________________________________________________________________
Click the links below to learn more about the new Oceanis 55 from Beneteau
__________________________________________________________________
Click for our Brokerage
SAIL LISTINGS   –   POWER LISTINGS
Click the logo for our New Sailboat Listings
Murray Yacht Sales is your Gulf Coast Platinum Beneteau Dealer and has been serving the Gulf Coast Boating Community since 1974