Picture this – you're shorthanded sailing your new BENETEAU First 44 in a local weeknight race. You round the leeward mark and execute a flawless tack. On cue, five extra crew members show up on the rail. With the new high-side weight, the boat stabilizes and accelerates through the water. The best part is, these invisible crew members smell good, are quiet, and don't eat your lunch or drink your beer.
What I've described is the optional water ballast system aboard the new BENETEAU First 44 cruiser-racer. Rigid ballast tanks are built into the starboard and port aft cabins, with a capacity of 92 gallons of water per side. Fully filled, this totals just about 790 pounds of seawater strategically placed on your windward side. On command, an electric pump fills and empties the tanks.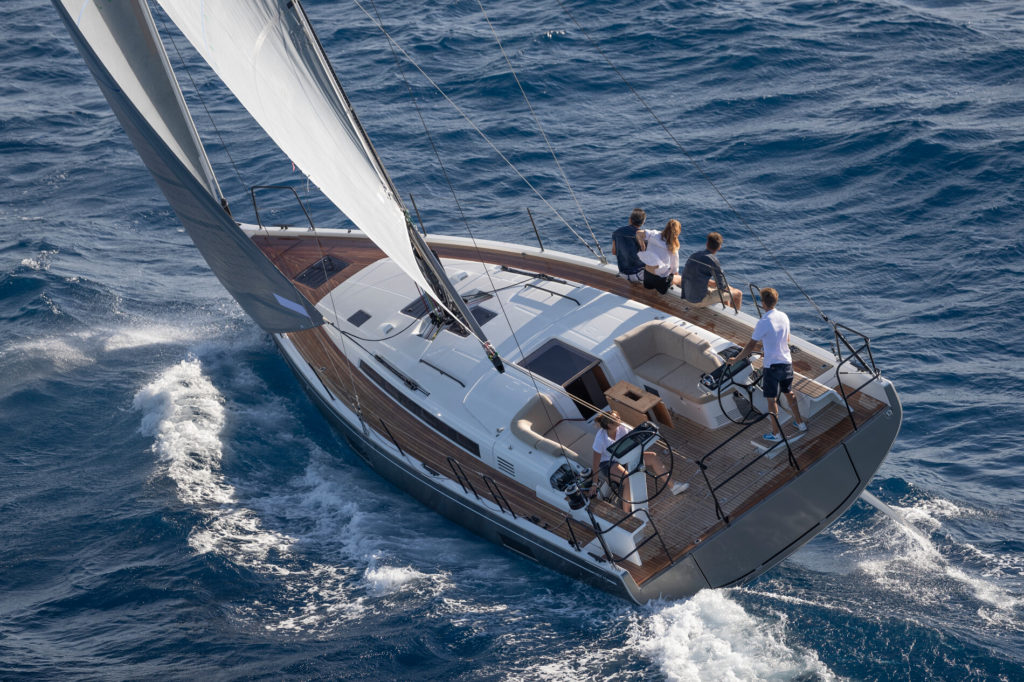 Operating the Water Ballast
Operating the water ballast system is simple. Using control buttons at the helm console, choose which side's tank to fill or empty. See the photographs below showing the water ballast controls for both helms stations: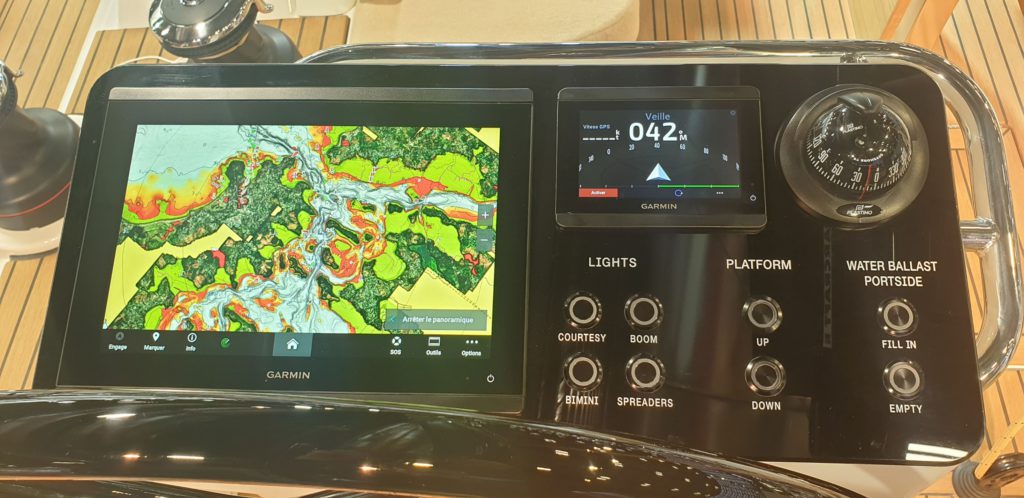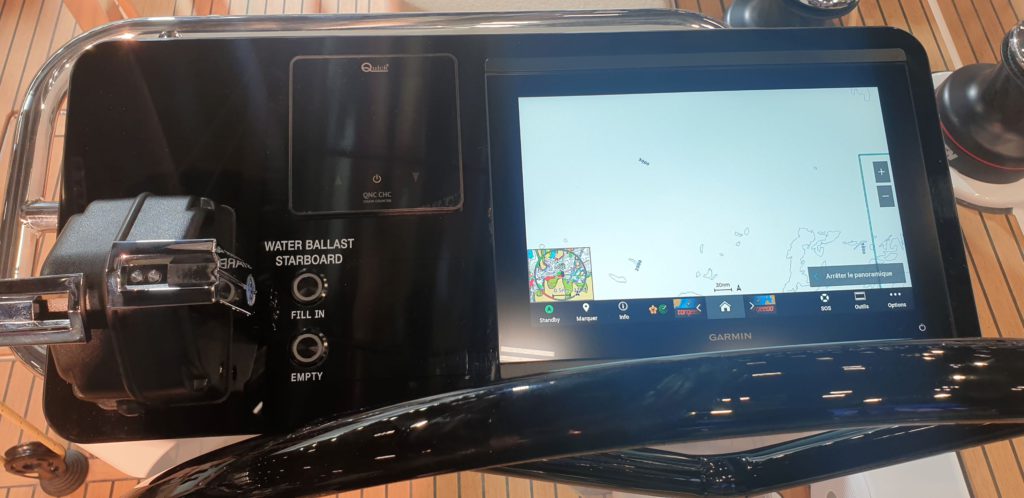 As soon as the boat starts heeling, click the "Fill in" button to start pumping seawater into the ballast tank. The tank will fill completely in under 3 minutes.
This feature, previously limited to dedicated racing boats, is now implemented into BENETEAU's newest Cruiser-Racer. Harness the full power of your new First 44 in moderate winds on a casual cruise to serious pressure during an offshore point-to-point race. In light winds or off the wind, you can push the genie button and the 5 crew members will go back into their magic genie bottle.
Read more about this versatile, innovative cruiser:
Murray Yacht Sales is the exclusive Gulf Coast dealer for BENETEAU Sailboats and has been serving the Gulf Coast since 1974.
FAQ Summary
How much water ballast do the First 44 tanks hold?
With a capacity of 92 gallons of water per side, this totals just about 790 pounds strategically placed on your windward side.
How to use the water ballast on the First 44
With simple push-button controls on both helm stations, the ballast tanks fill and empty on command.