Building on the First Legacy
In this, Beneteau now closes the range of available boats according to their plan of 2018 to revive the legendary First-range. Now sailors can acquire a fast boat made by Beneteau starting at 14 feet all the way up to 53 feet. With the First 36 launched recently by Seascape, built exclusively for Beneteau, the new First 44 is the last brick in a solid wall of products to be offered.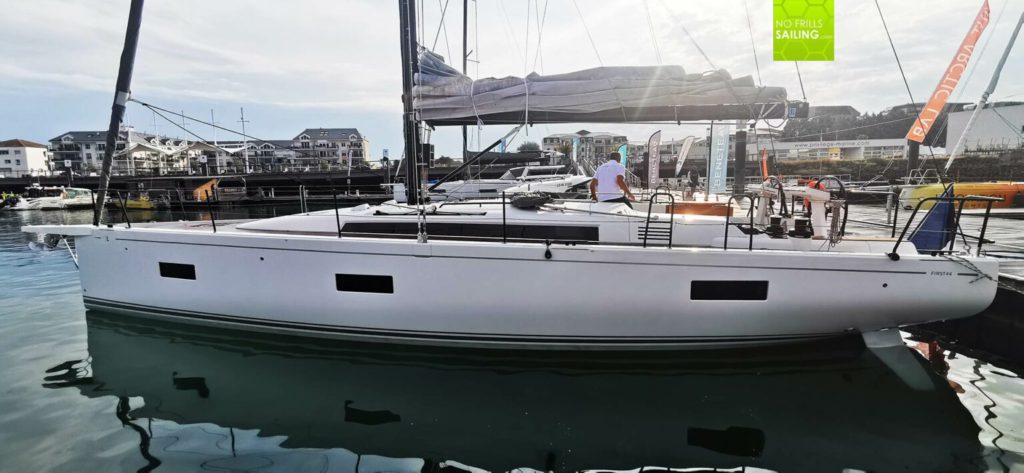 Looking at the new First 44, at first, it is always the same impression: These boats look so, so, so much better in real life than on the renderings done by the designers. I don´t now why this is, but that´s the reality. I remember when the First 36 was announced, many have stated their disappointment about how "boring" or "unambitious" she looks – well, look at her in reality: She is a beauty indeed!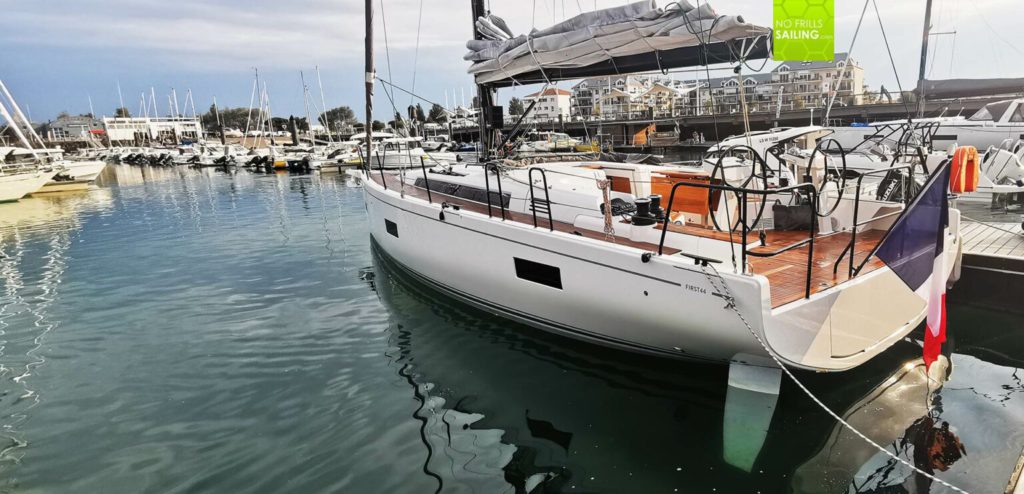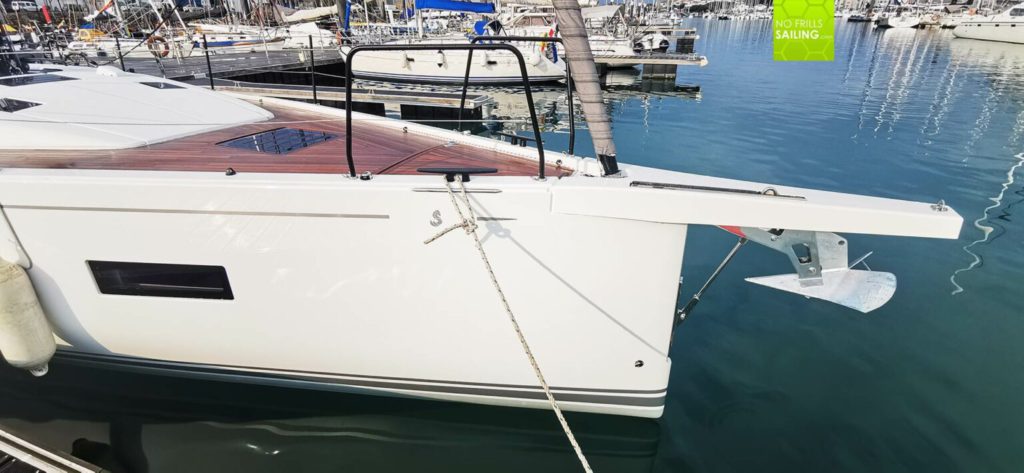 Beneteau First 44's Stern
Definitely the most sexy angle from which to look at the new First 44 is the stern. Again, the big blueprint and role model was the First 53 (which, by the way is not called "First Yacht 53" anymore, but just "First 53" for the sake of one consistent line of products). Her open, wide transom excited me three years ago the same as it does it now on the First 44.
Just like on the First 53 the have the coamings ending well before they reach the transom. The steering seats are "hollow" and seem to be floating above the deck. This creates the impression of a very low, brightly open and darn sexy stern section. Imagining standing here steering the boat, angy white foam of praying water just behind my back, must be impressive. No less impressive then mooring stern first in some marina, catching the eyes of every passing boat lover, fishing for compliments.
Photos of New Performance Sailing Model's Ergonomic Cockpit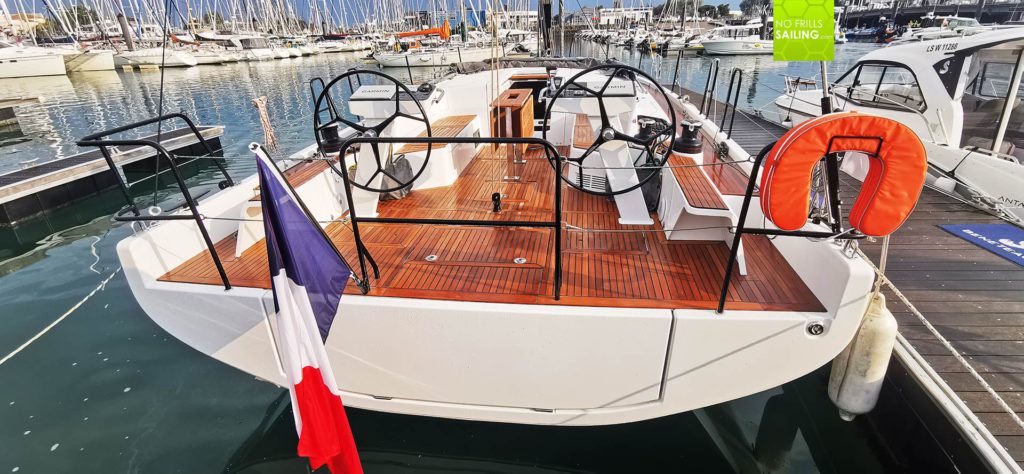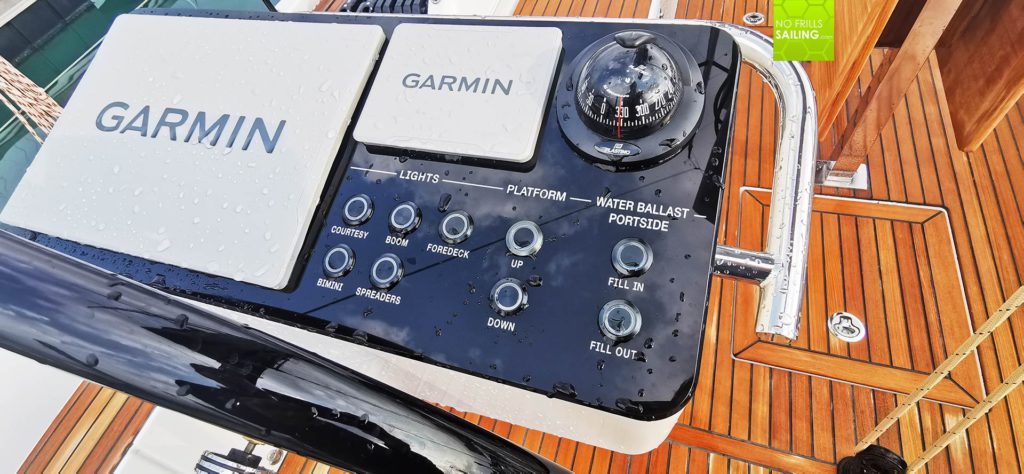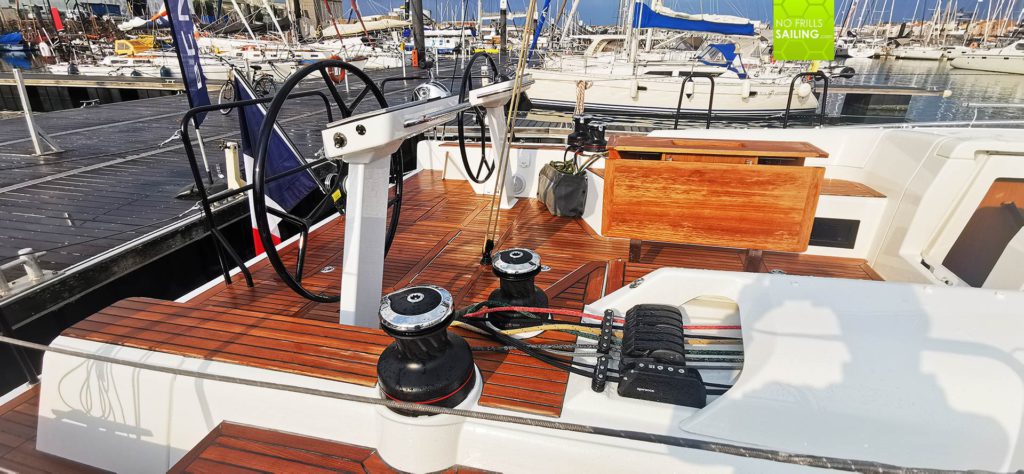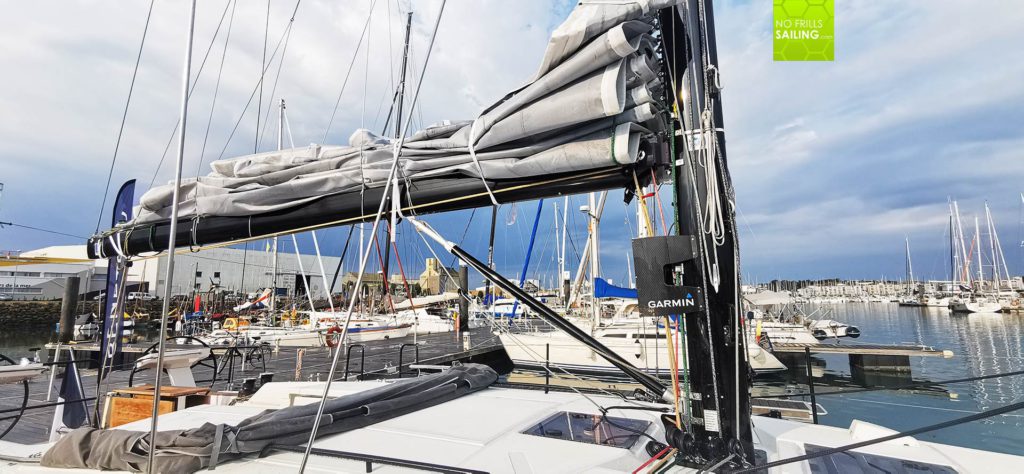 There are also options for the materials of the mast & boom, as well as a hydraulic boom vang as pictured.
Interior Walkthrough – Pictures by No Frills Sailing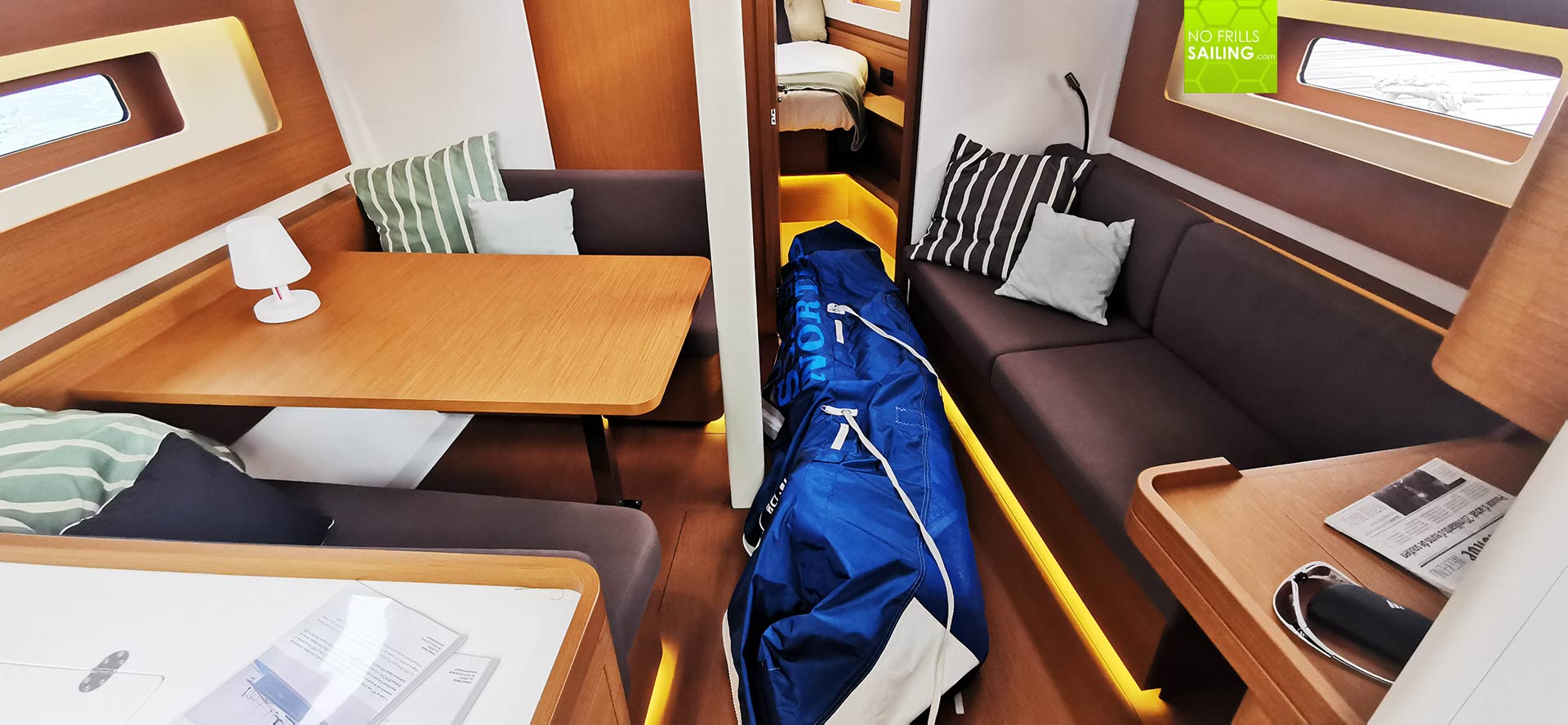 Ergonomic cabin layout keeps fore and aft movement obstacle free. The cabin ensures room for sails and/or for relaxation. Interior takes elements from the successes of the First 53.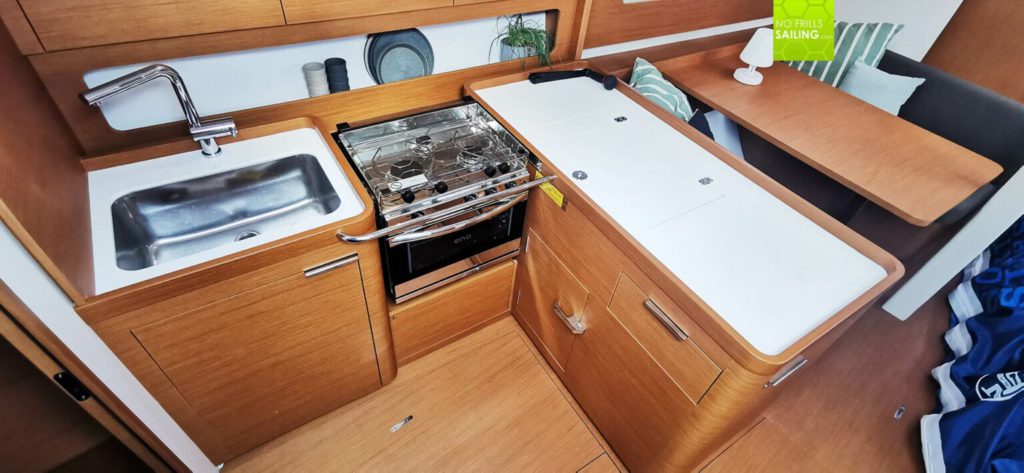 Both the racing and cruising layouts will have a sufficiently spacious and complete galley.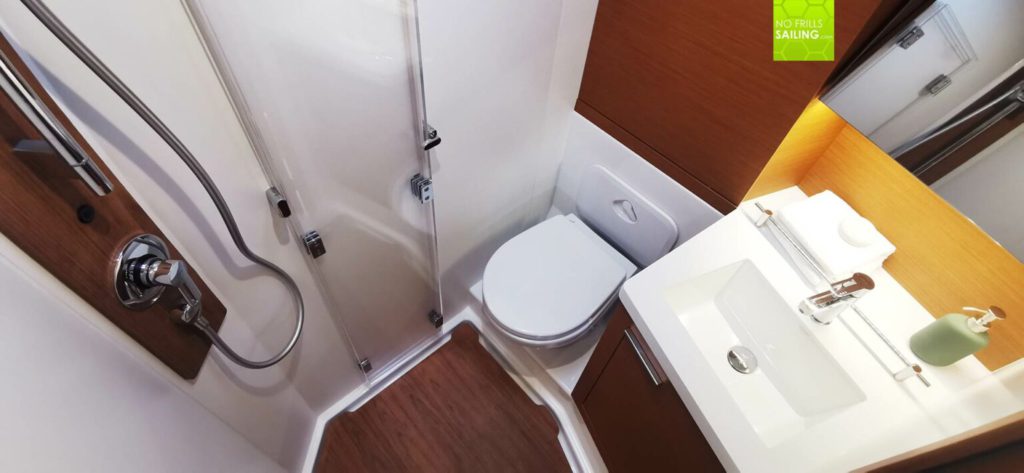 2 Heads both with an electric WC, shower, nice sink, and some storage room.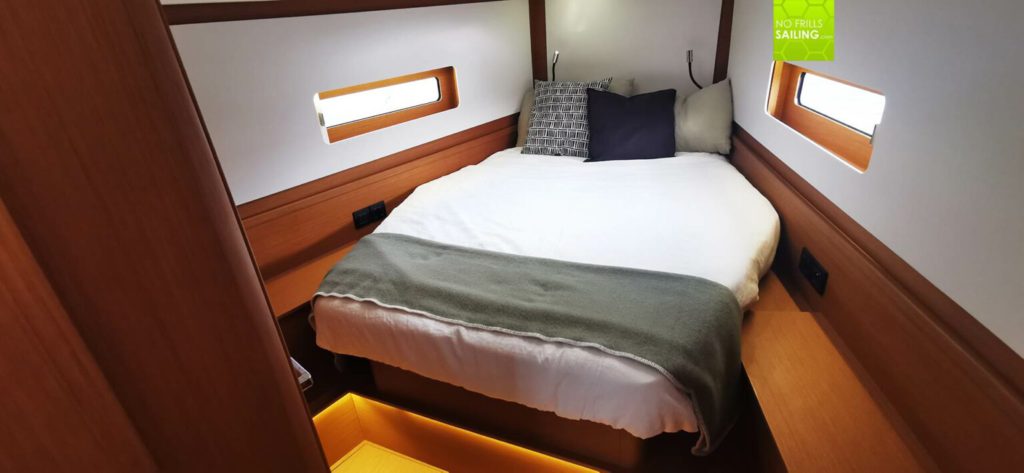 Island bed, drawers, hull windows, recessed ambient lighting.
We look forward to seeing this model make her US Debut at the 2023 Miami Boat Show.
As always, Murray Yacht Sales is your award-winning sales & service Beneteau Dealer for the Gulf Coast.