Sailing World's Prestigious Boat of the Year Award
Declared a versatile race boat for shorthanded racing, club racing, and adventure sailing and coastal cruising, the BENETEAU First 36 is being recognized as one of the top new boats to touch the market. This proves to be a testament to BENETEAU's consistent record of market leading innovation, and to a seamless integration of race-grade construction technologies into the segment of production racer-cruisers.
First 36 – Top New Racing Sailboat
Versatility
The First 36 is optimized for short-handed sailing, with a superbly efficient cockpit space. This combines with her high sail area to displacement ratio to position her as a top performer in club racing.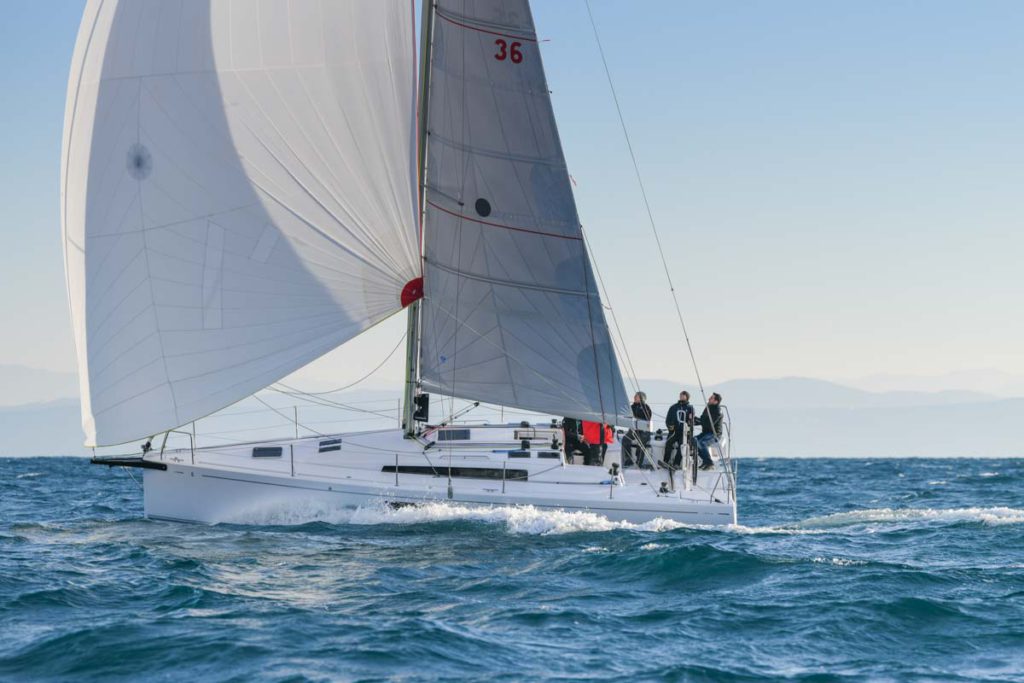 The cockpit can be outfitted for a cruising or a racing layout with removable bench extensions that further the boat's versatility.
Build Quality
Sailing World recognizes the BENETEAU Team for a superior build quality – the boat is ­vacuum-infused with CoreCell in the hull and with PVC in her bulkheads. "Everything, except the fridge, is somehow a piece of the structure puzzle."
Smart Interior
While keeping priority #1 of saving weight on board – the design team delivered impressive finish and attention to detail below deck. The layout makes for an open area for lounging and gives crew an easy path to bring sails up and down.