Sam Manuard – First 36 INTERVIEW SERIES
Tell us shortly about yourself.
My name is Sam Manuard and I'm a grown-up man, nearly 50 years old. I'm a naval architect and I design boats and for the last decade I've been quite active in sailing and racing boats offshore as well as designing them.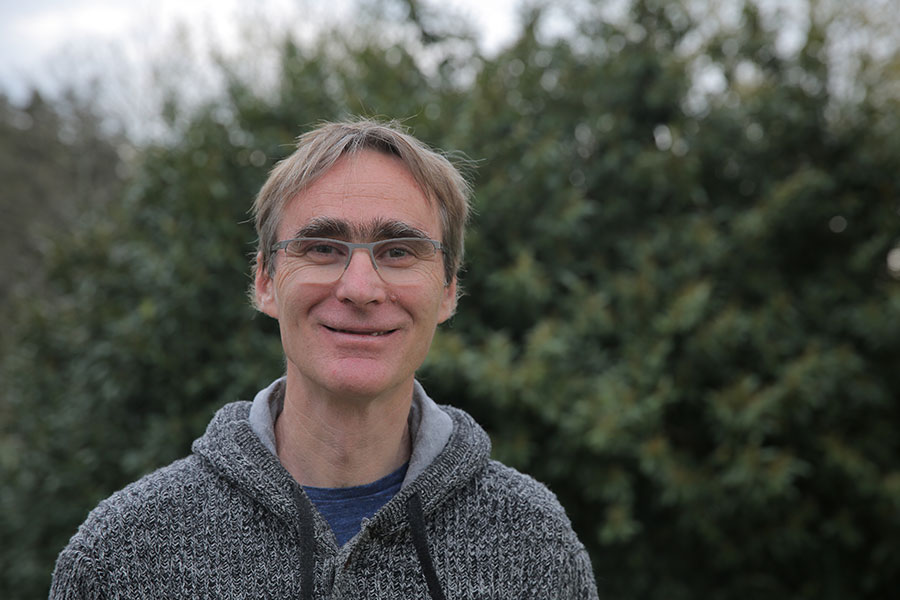 How did you come to sailing?
I was connected to sailing through my family. My grandfather built a plywood boat and he was not even living near the sea. He then passed the interest on to my father who built a steel boat, so from childhood I've been into these types of things. I was always in the backyard looking at boat construction. After that obviously boat got in the water and we went family sailing in Britany and then in the Atlantic, so It was part of my childhood really. This is how I got connected to sailing, to designing and to living on the boat.
When was the first time you heard of First?
I think the first time I've seen the Beneteau First boat was also in my childhood when they first arrived. It represented the high-tech boat – very racy and they were cool looking with those windows on the sides and plenty of a very refined aesthetic expression.
How does this First differ from previous generations?
The new boats have more volume, because the development of the shapes through generations goes for more hull stability. So you have shapes that are more powerful with more volume above the water. That gives you inside space, and also on the deck you have a big cockpit, so you can take advantage of having lot of surface to use while sailing, but also at the anchor, while you are using the boat with friends and family. This is the difference between previous generation, it's basically development from offshore racing scene, and we can see the transposition of that evolution into the First 36.
Does that mean the new First shares less with the older generation of Firsts?
The new First 36 will share the same promise previous generations of First had. It's a simple boat where you get lots of sensation, you go fast through the water and with a good level of comfort. So in that aspect, the new First, they are completely in line with the original First.
Which boats do you see as a competition to the first back then and which now?
In the days I think they were leading, I'm not too sure they had that much competition at that time. And for now? It's a bit tricky, I don't really know what competition for the First 36 could be.
How did you feel being a part of the team creating new generation of Firsts?
It's a real privilege because to me as a designer, I had kind of these two goals and one of them was to design an IMOCA, which I was very happy to do last year with L'Occitane and Armel Tripon. And the other was to be given the chance to design a boat that addressed to many more people, like the First 36 will be. To me working with a brand so iconic as Beneteau is, it's a massive achievement, and I'm super happy about that.
Was it different now you collaborated with others?
This was a much bigger team now, much bigger than when we did the Seascape 18/First 18SE back in the day. We got much more organized in how to address different design issues. We had Pure, who were doing the structure engineering, and GIGO who were doing mostly interior design, and Lorenzo Argento, who's doing deck design and styling outside, and myself doing the naval architecture. It's a lot of people, and it was great working in such a talented team.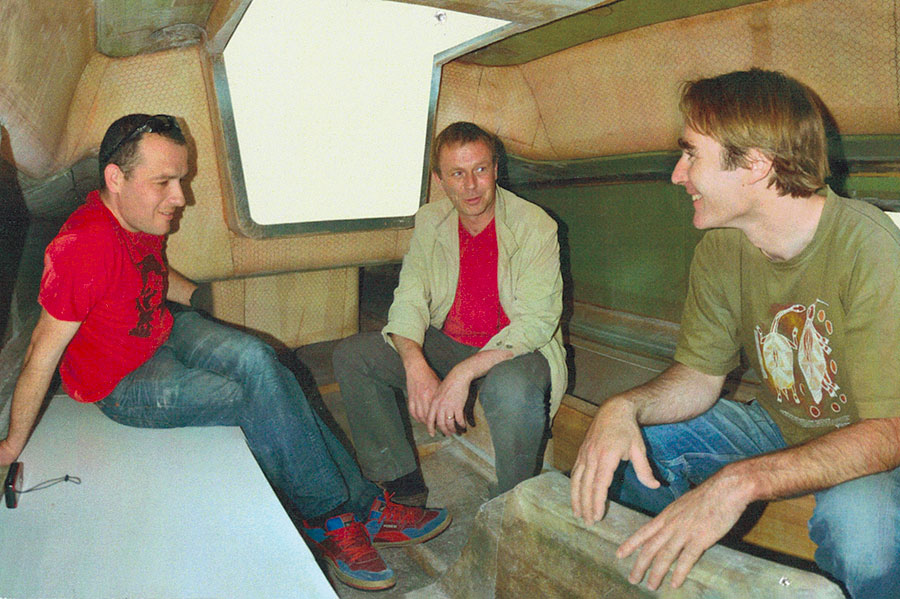 Can you expand on what was part of your work on the First 36?
I'm responsible for the whole shape, the appendages' configuration, the sail plan, so that overall boat has good equilibrium and functions well, so I think what we will see on that boat is a good mixture of raw power, but nevertheless it will be a boat easy to use.
Where did you drew the inspiration from for the First 36?
I was really taking the experience acquired in Class 40 for sure. There are quite some similarities, obviously they are monohull, fixed keel, two rudders, and rig that is not so unsimilar. So a lot of things I learned designing and sailing different Class 40s helped me to draw the hull shape and general equilibrium of the First 36.
What kind of sailing experience do you expect out of this boat?
The sailing experience going to be different, because of the difference in how it's built. It will use a different technology than the older boats – infusion, and that is the best in building technology right now. And we need that because these boats have to be light as possible.
We are taking advantage of planning speed, and this is what will make the biggest difference between the previous generation First and this one. The new boats will be able to plane and go super-fast, and the previous ones were more displacement boats. Despite that they share the same DNA and have the same mixture of performance and cruising. There is a development in technology that allows us to take this one step further and have a different experience.
Can you describe the new First 36 in one sentence?
The new First 36 is going to be a great boat. A boat in which we going to be able to sail fast, to have a good feeling out of sailing, but will also be safe on board.