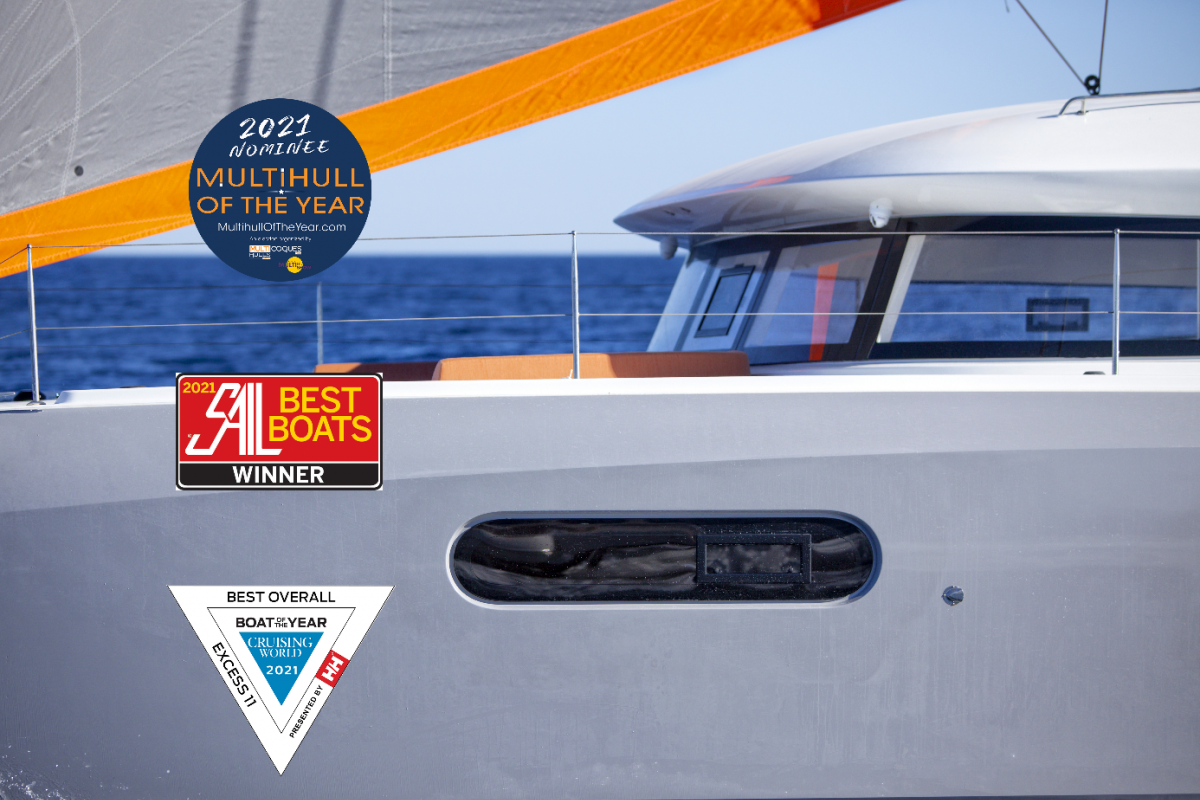 2021 is already becoming a symbol of great achievement for Excess! Indeed, the 
Excess 11
has won 
Boat of the Year
 award from the American magazine 
Cruising World
. A huge success for the youngest member of the Excess range, who won this award in all categories combined. But that's not all! The Excess 11 also won the 
Best Boats Award 2021
 from another American magazine, 
SAIL
, in the 
Best Multihull Cruising Boat Under 50ft
 category. This is an ultimate accolade for the brand's teams!
The course to success is continuing for Excess! In addition to these awards, this same sailing catamaran remains in the running to be crowned Multihull of the Year 2021 by the international magazine 
Multihulls World
. For this last award, it is you, the immoderate fans of Excess who have the power!